Is it time to smudge?
Do you interact with a lot of people with various personalities? Smudging on a regular basis can help keep your energetic body in balance. Burning sage is one of the oldest and purest methods of cleansing a person, group of people, or space to get rid of negative energy or unwanted spirits.
Click here to start some spiritual cleansing
Bad Vibes, Be gone Quick Picks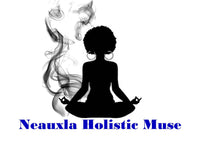 How To Smudge:
1. Open a window or door. That negativity needs a pathway to get out.
2. Set your intention or mantra/prayer to repeat while saging. It can be as simple as "I let go and release whatever no longer serves me."
3. Light up! Light the bundle from the top for about 10 seconds then gently blow it out. You may also crush the leaves and burn on an abalone shell.
4. Slowly walk around your space waving your bundle and guiding the smoke (bad energy) towards the open door/window. Give special attention to areas in front of mirrors, in corners and doorways.
5. Extinguish your bundle. Press the tip into sand, fireproof container or place on abalone shell for a longer session. Do not wet your bundle as it will ruin the tip of the smudge stick.